BLACK FRIDAY TO CYBER MONDAY
I HAVE DECIDED TO POSTPONE OUR BIG SALE OF THE YEAR TO CATCH UP ON OUTSTANDING ORDERS! STAY TUNED WE WILL STILL DO A BIG SALE SOON! BUT FOR THIS WEEKEND WE ARE DOING A BLOWOUT SALE 65% OFF THE BLOWOUT SECTION AND 35% OFF THE FAREWELL SECTION!

Retiring: Grab them while you can!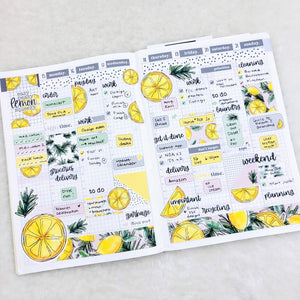 Plan with LPI
Would you like to see your weekly planner spread featured on our website? Simply send your photo showcasing Let's Plan It stickers along with your Instagram handle to lets.plan.it@outlook.com or tag #lpigallery on Instagram.

Follow me on Instagram at @letsplanit www.instagram.com/letsplanit
Shop this collection
Like what you see? Click the photo to find the kit used so you can recreate it in your planner!